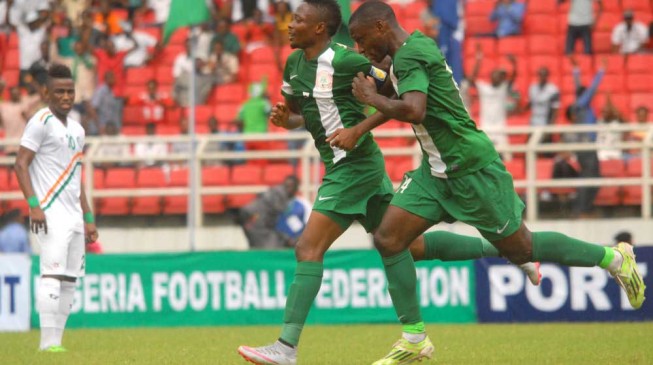 The Super Eagles of Nigeria moved to the 52nd position in the latest FIFA ranking which was announced on Thursday, incidentally the country's 55th independence anniversary.
Nigeria climbed from 53rd to 52nd, gaining one point from 599 to 600 but dropped one spot in the African rankings from ninth to 10th.
In the month under review, the Super Eagles played two matches in September, drawing with Tanzania in an Africa Cup of Nations qualifier before defeating neighbours Niger in a friendly.
Cape Verde leapt 15 places to break into the world's top 50 sides.
The Blue Sharks rose from 56th to 41st, leading a number of African sides to have made impressive progress.
Liberia climbed more places than any other nation, shooting up 65 places to claim a spot in the top 100 – at 95.
South Sudan (144th, up 54), Central African Republic (126th, up 42), Mauritania (89th, up 25) and Burundi (113th, up 21) were also big climbers.
Algeria remain top of the African chart, ahead of Ivory Coast. Burkina Faso and Guinea – equal ranked in ninth last month – drop out of the Africa's 10, replaced by Egypt and Congo.
Globally, there were some notable changes.
At the top, Germany (2nd, up 1) have reclaimed second spot and trail leaders Argentina (1st, unchanged) by just 18 points. Belgium (3rd, down 1) complete the top three.
Other climbers in the top ten include Portugal (4th, up 2) and Spain (6th, up 5), while Colombia (5th, down 1) and Brazil (7th, down 2) have lost ground.
Spain's re-entry after three months is down to two wins in qualifiers for UEFA EURO 2016, while Wales (8th, up 1) and Austria (11th, up 2) have achieved their highest-ever rankings, with the latter having already qualified for next year's tournament.
The next FIFA/Coca-Cola World Ranking will be published on November 5, 2015.
AFRICA'S TOP 10
1.Algeria (19)
2.Ivory Coast (21)
3.Ghana (25)
4.Tunisia (36)
5.Senegal (38)
6.Cape Verde (41)
7.Cameroon (48)
8.Congo (49)
9.Egypt (51)
10.Nigeria (52)